Eduphoria Partners
We partner with a variety of companies to integrate useful tools and applications with our software.

Regional ESC Partners
The Education Service Center Curriculum Cooperative (ESCcc) partnership with Eduphoria was established in 2010. The ESCcc extends purchasing services for Eduphoria's suite of tools. Our current members of the ESCcc collaborative include Regions 1-6, 8-15, and 17-20.
Data Integration

Serving over 800 school districts, lead4ward is an essential partner in supporting the success of schools. lead4ward anticipates and integrates the changing needs of schools, maintaining a focus of professional learning, engaging instruction, and meaningful assessment. The partnership between Eduphoria and lead4ward has expanded over the past few years to include a variety of specially designed data visualizations and reports in Aware that are compatible with lead4ward's leading learning series and the many other amazing resources and tools.
Item Banks
We have formed partnerships with reputable companies to seamlessly integrate their item banks into Aware. Your test writers and assessment designers will be able to efficiently create quality, valid tests with the available integrated partner items banks.
The Navigate Item Bank from Instructure contains 94,000 robust test items (69,000 of which are correlated to TX standards), rich learning metadata, and the most updated standards alignment, curated by Certica's team of subject-matter experts. Subjects covered include K-12 Math and ELA, 3-12 Science, and 5-12 Social Studies. Test items are searchable by cognitive level and are available in a variety of types, including constructed response and 20,000 Spanish translated items. For more details, visit Navigate Item Bank.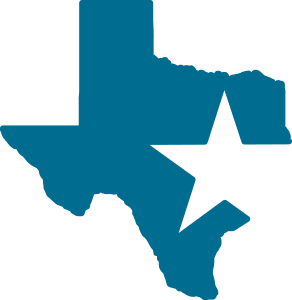 The TX Test Maker (previously STAAR Test Maker) item bank from Illuminate Education includes more than 65,000 items in Reading, Writing, Math, Science, and Social Studies that cover grades 1-11 and align to the most recent standards. TX Test Maker delivers a look and feel like the STAAR™ and includes Spanish transadaptions that address all STAAR Readiness and Supporting Standards.


TEKSbank includes more than 45,000 high-quality assessment items developed and aligned to the TEKS. The questions are based on in-depth analysis of TEKS, STAAR released items, and assessment best practices. The bank includes items for grades 2-12. English and Spanish items are included in Math, ELA, Science, and Social Studies. All items have been content proofed and contain cognitive and procedural rigor standards.

Assessment Scanning