Eduphoria Partners
We partner with some great companies that offer tools and enhancements to Aware. Item banks, assessment scanning, and data integration tools are available through these various partnerships.
Regional ESC Partners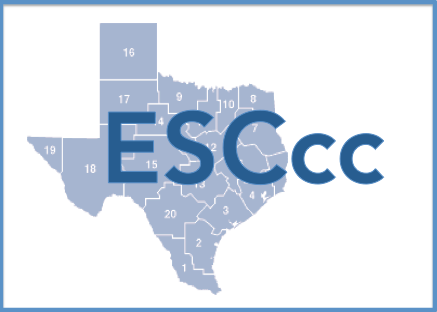 The Education Service Center Curriculum Cooperative (ESCcc) partnership with Eduphoria was established in 2010 to provide instructional and technical support services to Texas schools. Originally the ESCcc extended support services for Eduphoria's Aware and PDAS applications. The sale and support of Eduphoria products was recently expanded to include the entire SchoolObjects suite of applications. Contact your regional service center to see if they are a member of the ESCcc collaborative.
Data Integration

lead4ward is an industry leader in consultation and professional development services. Their highly trained team assists districts to transform leadership and teacher practices to create a sustainable structure to support student growth and success on STAAR. The partnership between Eduphoria and lead4ward has expanded over the past few years to include multiple, dynamic reports and data views in Aware that are compatible with the 3Di and staar4ward series.
Item Banks
We have formed partnerships with reputable companies to seamlessly integrate their item banks into Aware. Your test writers and assessment designers will be able to efficiently create quality, valid tests with the available integrated partner items banks.

The Navigate Item Bank contains over 68,000 TEKS-aligned items for grades K-12 Math and ELA, grades 3-12 Science, and grades 6-12 Social Studies. Items are searchable by cognitive level and are available in a variety of item types, including mode-specific writing prompts, constructed response, and multiple choice. Over 18,000 items have been translated to Spanish. For more details on the Navigate bank visit Navigate item bank for Texas


The STAAR Test Maker item bank, provided by Key Data Systems, includes over 60,000 rigorous, predictive items written to comprehensively assess all of the latest TEKS with emphasis on all tested grades and subjects. Items include Math grades 1-8 and Algebra I, Geometry, and Algebra II EOCs; ELA Reading grades 1-8, Writing grades 4 & 7, and ELA I, II, and III EOCs, with over 75 passages per tested grade; Science grades 3-8 and Biology, Chemistry, and Physics EOCs; Social Studies grades 3-8 and World Geography, World History, and US History EOCs; and transadapted Spanish for all content grades 1-5.



TEKSbank includes more than 40,000 test questions developed and aligned to the TEKS. The questions are based on in-depth analysis of TEKS, STAAR released items, and assessment best practices. The bank includes items for grades 2-11 and Spanish items for grades 3-5. All items have been content proofed and contain cognitive and procedural rigor standards.

Assessment Scanning